Aluminium Corrosion
Cause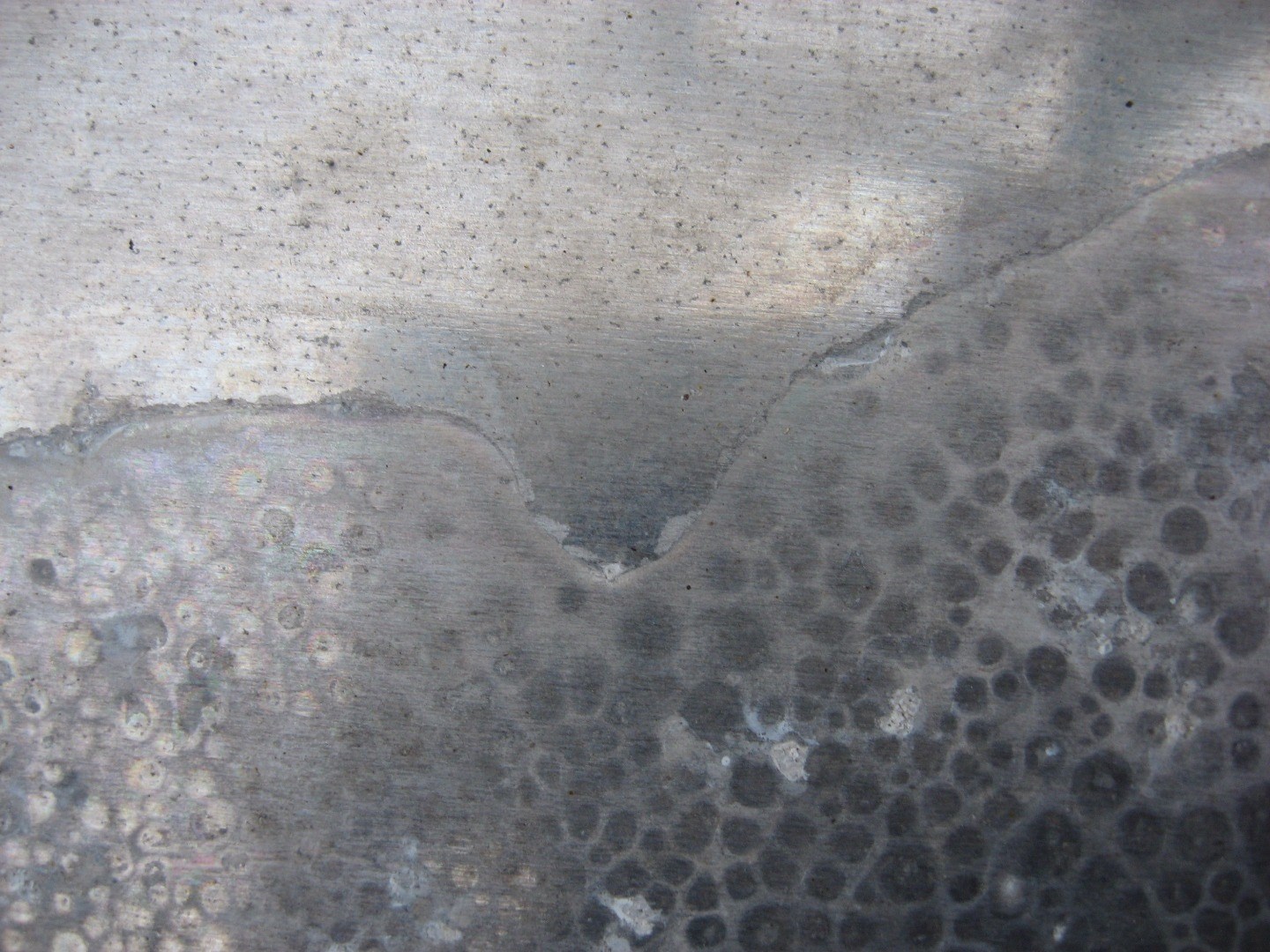 Although naturally resistant to corrosion when untreated aluminium is exposed to the external weathering a thin layer of oxide forms on the surface and enhances the resistance to corrosion.
However, this thin layer of oxide while being insoluble in water and resistant to some chemicals, it does not prevent the aluminium from loosing its glossy appearance and becoming dull.
Corrosion attack can occur if aluminium comes in contact substrates such as new concrete and other building components which have a alkaline content. Additionally, contact with other metals such as copper, lead, iron and copper naphthenate used as a wood preservative should also be avoided. Contact with sulphuric and hydrochloric acids along with chlorinated based solvents should also be avoided.
Remedy
See: Specification for Galvanised steel.